This Healthy Lifestyles part of the service is overseen by a service manager whose role includes leading on programme development and evaluation, as well as coordinating the programme across the county.
A Coordinator will lead on Healthy You in each of the districts; providing support to individuals, communities, clubs and other organisations in order to develop accessible opportunities and engagement in physical activity, as well as develop programmes that support healthy eating.
Below you can see each of the Coordinators and which district they cover, as well as a little bit of information about them. Their contact details are also provided, so feel free to contact them directly if you feel there is a case to.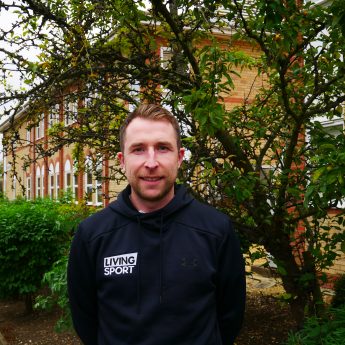 Kev Elger
Service Manager and Countywide Coordination
I'm Kev and my role is to carry out the countywide coordination of the Healthy You Lifestyle Service. The areas of work I cover are around health in the region, to develop provision and increase physical activity opportunities, to tackle health inequalities, enhance dietary support and to support our communities to lead happy and healthy lifestyles.
I enjoy taking part in sport and physical activity as there is such wide variety of choices to engage and find interest in and within these opportunities there are many aspects that can appeal to and benefit everyone's physical, mental and social wellbeing.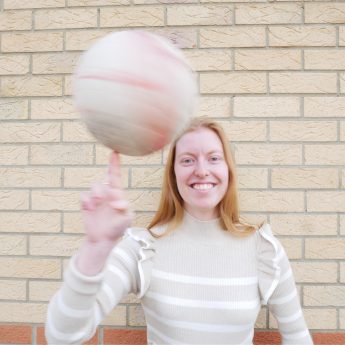 Kate Hicks
Data, Insight and Evaluation
I'm Kate and my role is to collate the countywide reporting of the Healthy You Lifestyle service and to analyse the data collected throughout the service. I joined the Living Sport team in 2022 and as part of my role I work with the Healthy You Lifestyle service, prior to this I worked for a District Council in the Health & Wellbeing team and have worked for a National Governing Body. In my role I facilitate the monitoring and evaluation of our service to ensure we understand the impact and continue to develop the best service for our clients.
To me the importance of physical activity is that it can have so many benefits. It promotes positive physical and mental wellbeing, can inspire people and unite communities. I grew up playing several sports and always enjoyed them. I now play table tennis, netball and regularly get outdoors walking with my dog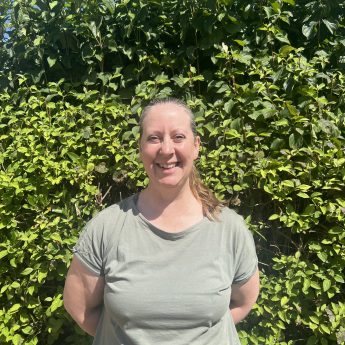 AJ Lau
Healthy Lifestyle Advisor for Cambridgeshire & Peterborough
I'm AJ and I am the Healthy Lifestyle Advisor for Cambridgeshire & Peterborough.
Having escaped from my corporate job as a software designer in 2004, I made my hobby official and retrained in sports & exercise science and nutrition coaching in order to help people who wanted to get fit, lose weight, be healthy and feel great.
I worked professionally with adult and junior athletes in rowing and cycling before moving to London to take part in the Olympic Games. Whilst living in London I started my own business working privately with individual clients and groups looking to improve their health.
I really enjoy being outdoors and active, and notice the difference it can make to my life. I prefer to cycle than to walk and I like rowing and being on the water when I get the chance. It gives me a real boost to empower other people to experience how physical activity can improve their life, so I was really excited to be brought in as the Healthy Lifestyle Advisor for Cambridge and Peterborough because it means I can really make a difference on a much wider scale."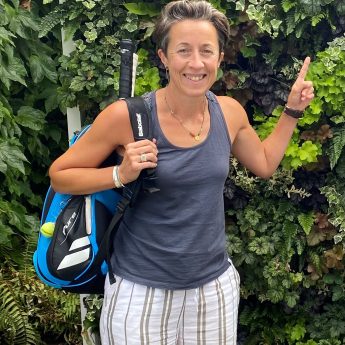 Christine Sprowell
Coordinator for Cambridge City
I'm Christine one of the Coordinators for Cambridge City.
Sport, physical activity and the outdoors has always been a big part of my life, if I'm not on the tennis court you might find me climbing up a mountain or snowboarding down one!
I have 30 years experience working within coaching, sports development, management and community development. I have worked with a diverse range of sports organisations, educational establishments and community focused organisations, working in collaboration and building partnerships to reach shared goals. I am passionate about the positive role that sport and physical activity can play in supporting people to meet their personal aspirations, and in building healthy, happy communities.
I am a great believer of the power of sport and physical activity to changes live. It can be flexed and shaped to meet the needs of everyone! Exercising outdoors and connecting with others can make such a difference to how we feel on the inside and outside. We can all take positive steps to moving that little bit more and the way you decide to move more can be what you want it to be! I'm excited to be supporting the Healthy You programme and exploring new ways to help people in Cambridge to be happy, healthy and active.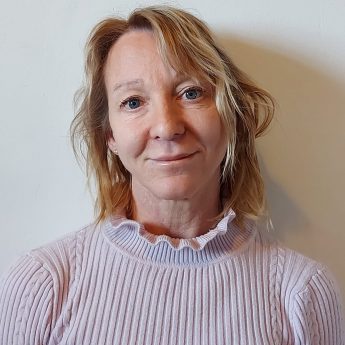 Tansy Bruce
Coordinator for Cambridge City
I'm Tansy and I am one of the Coordinators for Cambridge City.
​I come from a dance background so have always made physical activity an important part of my life. I started work as an exercise to music instructor 17 years ago and since then have developed a particular interest in the benefits that keeping physically active has on health.
In 2012 I began work as the exercise referral coordinator for West Chesterton, then in 2014 I became a Sports Development Officer for Cambridge City Council specifically for exercise referral and the last couple of years have seen me taking on more projects for mental health service users and members of the BME community.
I am thrilled to have been appointed as the Healthy You coordinator for Cambridge City; Trying to break down those barriers to exercise for members of the community who are currently inactive is an exciting challenge and I am really looking forward to developing projects that will engage with city residents. My experience of years of working with people who have had severe challenges to becoming more active, and seeing their quality of life improve through exercise is truly inspirational!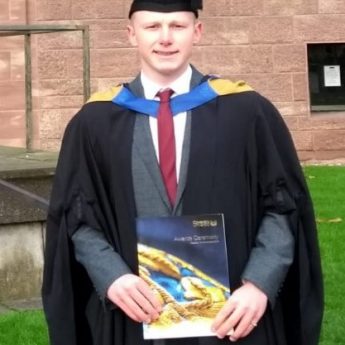 Ben Truett
Coordinator for South Cambridgeshire
Hi, I'm Ben, the Physical Activity coordinator in South Cambridgeshire.
Once graduating from Coventry University in 2019, I used my sport and exercise science degree, as well as other relevant certificates, to get straight into the world of work. I love my activity and have always valued keeping active and healthy. This is something I have wanted communities to understand. I began my working career providing advice on healthy lifestyles to people who were at risk of getting type 2 diabetes. I have now moved onto the role I am in today, and the desire to support people to be active has only increased. This is more apparent than ever, with the increased awareness of why it is so important to be healthy.
Sport and wellbeing has always been an area I have been involved and surrounded by from a young age. My interests are in Football, Cricket, and skiing. However, I am always up for a new challenge and activity to take part in. This is something I believe is so important, to try new things, because you may just come across a new hobby.
I am very passionate about health and activity, and my aim is to support South Cambridgeshire residents. I want to ensure activity opportunities are available and relay the message that it doesn't matter what level of ability you may be, there is an activity out there for everyone. I look forward to working on this project to be a Healthy You.
Dan Godward
Coordinator for Huntingdonshire
Hello, my name is Dan, and I am the Coordinator for Huntingdonshire.
After studying Sports & Exercise Sciences and graduating from the University of Birmingham in 2017, I joined the Active Lifestyles Team at Huntingdonshire District Council. I had been working as a Physical Activity Officer prior to this role, which involved delivering on the Exercise Referral Scheme, as well as teaching older adult and specialist exercise classes. I have a desire to help render positive health and lifestyle transformations to the population by assisting the development of increased physical activity and sporting opportunities.
I have always been interested in sport and played most at some point. Football has always been my passion, but more recently I have spent a lot of time trying to play golf. I love that sport and physical activity provides an opportunity to challenge yourself and when noticing improvements helps motivate you to continue.
Physical activity promotes many physical, psychological, and social benefits, but the key to sustaining it is discovering and participating in an activity you enjoy. I look forward to working on this project and engaging the Huntingdonshire community with Healthy You.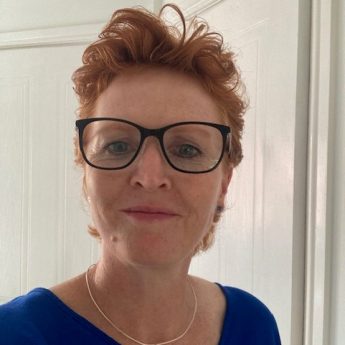 Sophie Dalpra
Coordinator for East Cambridgeshire
My aim is to support, promote and encourage positive changes towards an active and healthy lifestyle and to help support and develop new initiatives where possible.
I have a background in Physical Education and teaching and a love of the outdoors. I truly believe that being active and healthy should not just be something we tag onto our lives as an afterthought, but something that is very much a part of our culture, regardless of age or ability. We are all different, but I am convinced that there is something out there for everyone, whatever stage of life we are at.
Awareness of the importance of good health and wellbeing has really risen in recent times. A healthy lifestyle has so many benefits; physically, mentally and socially. But sometimes we just need that little extra motivation and support to get going. So do get in touch, Healthy You is here to help!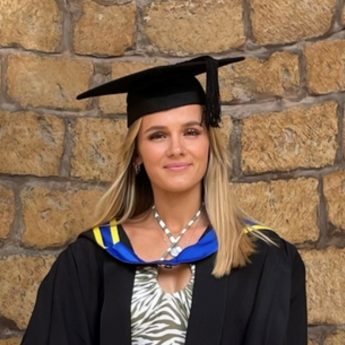 Hettie West
Coordinator for Fenland
Hello, I am Hettie and I'm the coordinator for Fenland.
Having participated in physical activity my entire life, I know first-hand the countless benefits of being physically active. After graduating from the University of Lincoln with a degree in Sport and Exercise Science in 2020, I knew I wanted to further my involvement in physical activity and was lucky enough to join the team in 2021.
I myself have given many sports a go, including hockey, cricket, and girl's rugby, but my two main passions are netball and horse riding. I have played netball throughout my entire school and university career and I now play at County Premier level and love it. I learnt to ride a horse before I could properly walk, and I now compete in showjumping for the British Showjumping Association with my own horse.
I believe that everybody deserves the chance to reap the endless mental, physical and social benefits of exercising and living a healthy active lifestyle. There is something out there for everyone, and I want to help others find out what their passion is. I look forward to working on this project and providing support, knowledge, and motivation to those in the Fenland community.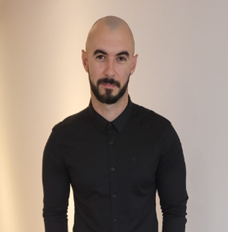 Sean Hackett
Coordinator for Peterborough
I'm the Co-ordinator for Peterborough, helping people break down barriers to activity and impact the quality of life to improve the area. Always looking for innovative ways to help people in a positive way whether it's through physical activity or healthy eating clinics.
I got into Health and Wellbeing through ManVFat. Helping men achieve a better quality of life showed me I can have a positive impact on people's lives and that's exactly what I plan to do in this role through getting people into physical activity or teaching them about how to live a better lifestyle.
I play a lot of sport myself in my spare time mainly golf, pool and spending time in the gym. I'm very competitive which helps lead people into joining me and improving their own journey.