Healthy Home Cooking Series
The Healthy Home Cooking series aims to help build your confidence in the kitchen. You'll be guided through the process of cooking 5 different vegetarian recipes. The series includes:
Video tutorial for each recipe
Downloadable recipe cards (choose between 1 and 4 person quantities)
Clear list of ingredients and equipment needed
Shopping list with essential ingredients and example prices
Access the series for FREE here.
Healthier Families Challenge
Join this fun, 4 week virtual challenge and get your whole family involved in creating a healthier lifestyle.
What happens next?
Follow the link and complete the short sign up form. You will then receive a new healthy eating and physical activity challenge via email each week.
And remember, we are here to support you if you need us!
Healthy You Recipe Card Series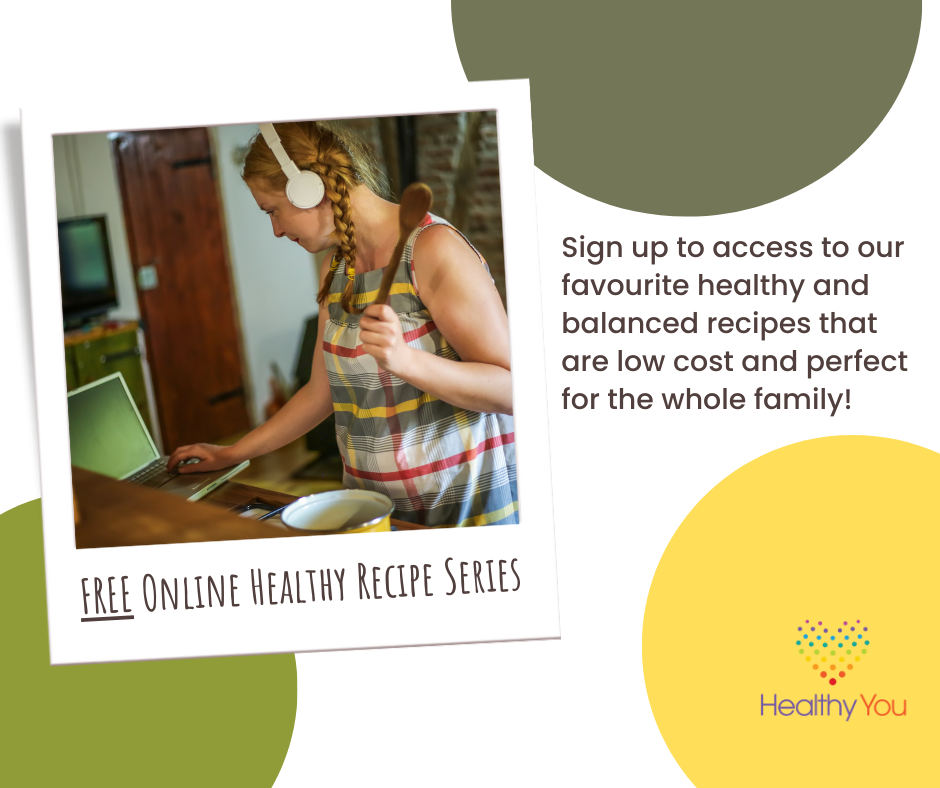 The FREE healthy you recipe card series has been put together by the Healthy You Coordinators across Cambridgeshire and Peterborough. This collection of recipes has been selected online for being tasty, low cost and versatile. You can access over 20 recipe cards, covering options for breakfast, lunch, dinner and snacks. The cards show a cost per serving to help with budgeting and planning for meals and notes including cooking tips or ingredient swaps. They can be downloaded and shared with friends and family too.