Would you like to lose weight?
Would you like to lose weight?
Healthy You offer a 12 week programme with 45 minutes Nutrition Workshops and 45 minutes physical activity sessions. There are lots of options to understand food choices and to help you find tasty, small changes to help you lose weight for good. We run groups with our friendly registered Nutritionists and trained Physical Activity Specialists who are fun and sociable, giving you the chance meet people who, just like you, want to get fit and lose weight.
We encourage a balanced approach to weight management by including what you eat and helping you to move more. We will also help you to track your progress – we'll be there every step of the way and to cheer on every pound you lose.
OR you may prefer one of our custom designed adult weight management groups to support
Adult Weight Management Groups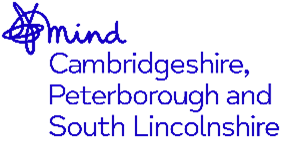 ---
What else do we offer?
If our 12 week programme isn't for you, you may be eligible for a 12 week referral to Slimming World or Wellness that Works (formerly Weight Watchers).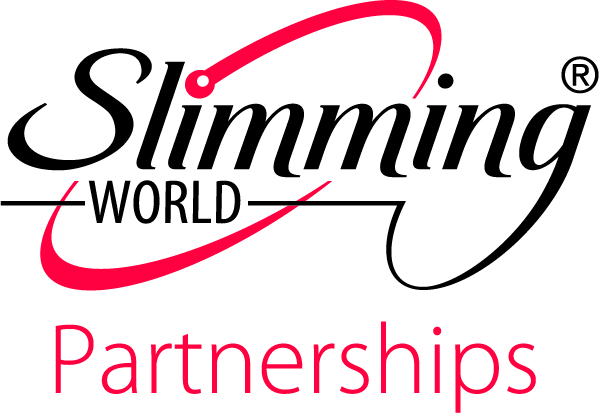 https://www.slimmingworld.co.uk/
Eligibility
Anyone aged 16+ who lives in Cambridgeshire or Peterborough
Or registered with a GP in Cambridgeshire or Peterborough.
Your BMI needs to be equal or greater than 25
*To access Slimming World or Wellness that Works, referrals cannot have been a paying member for the 12 weeks prior to the point of referral for either of these options.
Work out your BMI using the calculator below:
Supplied by BMI Calculator UK
Start your weight loss journey today
If you would like to talk to someone about this service and how it can help you then please call on us on 0333 005 0093 or text Healthyu to 60777 or fill out the contact form here.
---
Healthy You Tier 3 Specialist Weight Management Programmes Summary
Healthy You Tier 3 weight management service is a specialist service for patients with severe and complex obesity, providing an intensive level of support to patients through a multi-disciplinary team (MDT) approach.
It is a service for obese individuals who have not responded to previous interventions and patients are supported by a multi-disciplinary team of specialists including a physician, consultant or GP with Special Interest in obesity ; a specialist dietitian; psychologist and physical activity specialist.
Healthy You provide three different specialist Tier 3 weight management services to ensure that we can provide a service that suits your needs. All 3 programmes offer weight management and behaviour change support delivered by a multidisciplinary team and last for 18 months.
Fresh Start Low Carbohydrate Programme
Fresh Start Low Carbohydrate Programme is currently delivered virtually but from October 2021 we will also offer face to face programmes across Cambridgeshire and Peterborough. Fresh Start is delivered in a group setting combined with regular 1-1 support from the multi-disciplinary team. The aim of the programme is to achieve clinically significant and sustainable weight loss through a real food approach without feeling hungry.
Addenbrookes Intensive Weight Management Programme (IWMP)
Working through Addenbrookes we deliver a Medical Obesity Service designed to help patients with medical (non-surgical) treatment in the first instance. Clinics are delivered virtually and face-to- face in community clinics. Patients joining this programme will follow a 24 week medically supervised programme based on a low energy liquid diet and supervised by a multi-disciplinary team.
Oviva Way to Wellness Programmes
Patients can be supported either over the phone, video or via a mobile app and receive access to Oviva's app to self-monitor, and Learn portal which contains videos, podcasts and learning resources. With Oviva patients are supported to follow a choice of diet plans or a Total Diet Replacement Programme (TDR) with meal replacement products of approximately 825-850 calories per day for eight weeks and supported by a multi-disciplinary team.
Referrals
Referrals into the tier 3 weight management service must be made by a health care professional
We accept referrals for patients who:
have engaged with a tier-2 weight loss intervention within the two years prior to referral to tier-3 but has not been able to achieve/maintain weight loss and are
Aged 18 or over and
have a BMI 30 Kg/m2 with complex needs and has not responded to previous tier interventions or
Or have a BMI 35 Kg/m2 with co-morbidities (e.g. type 2 diabetes) or
have a BMI 40 Kg/m2
Note: 2.5kg lower BMI figures for anyone from Asian community
We do not accept referrals for patients who:
have active binge eating disorder or bulimia nervosa
have active psychosis or a significant mental health disorder that would prevent engagement with the service
have an active Substance Abuse Disorder (SUD) including Alcohol
Patients who have undergone previous Bariatric Surgery
Note: There is currently a waiting list of 12-18 months for Tier 3 weight management services but patients are offered support from one of our Tier 2 services whilst waiting.
For more information Contact us
---
Resources
---
Documents
Service Resources